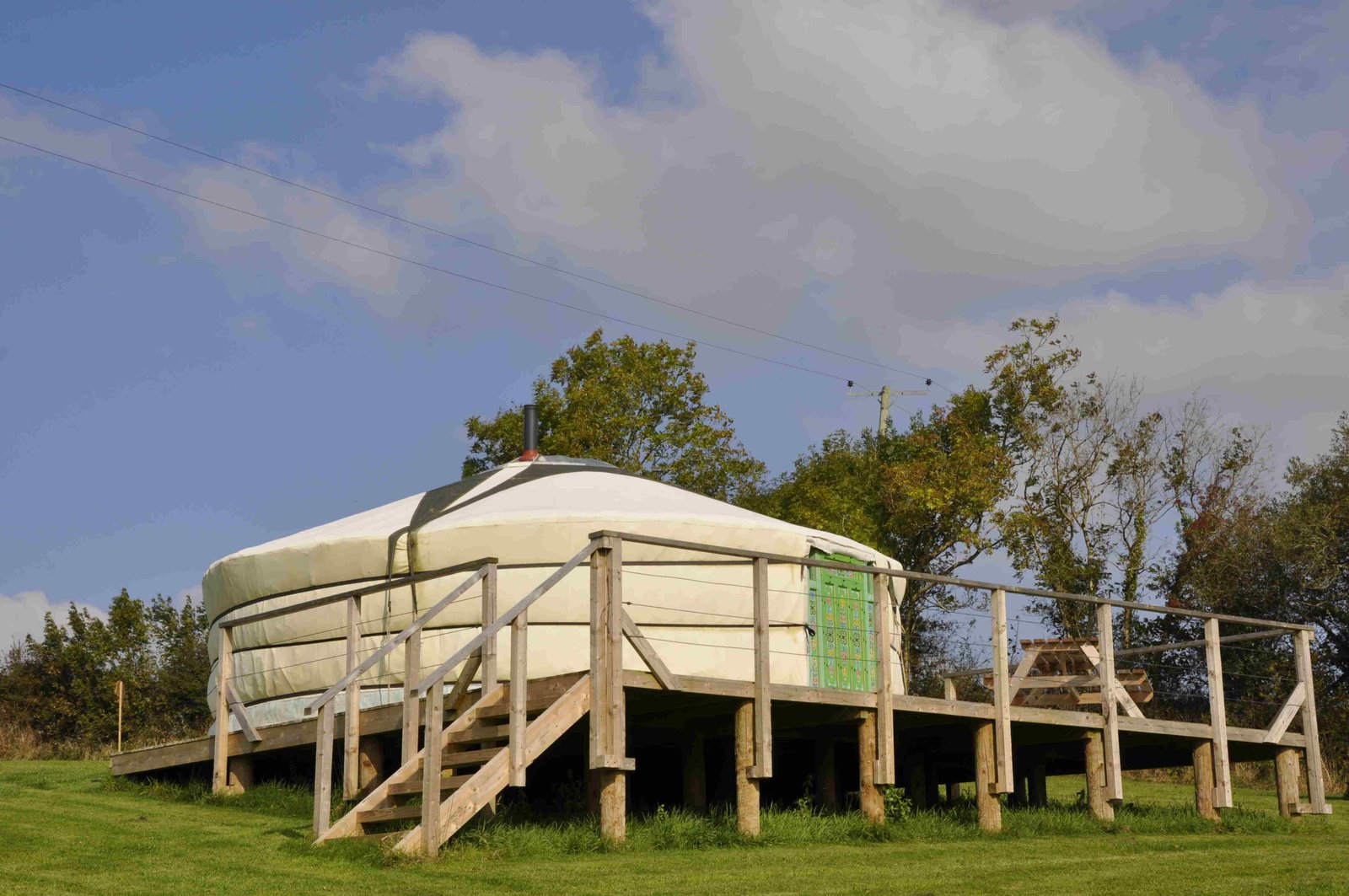 Why not escape to a magical place in the heart of beautiful West Devon…  a place you can completely relax and experience the simplicity of living under the stars, next to nature.
The accommodation here is in "Yabins" which are described as a cross between a traditional mongolian yurt and a Scandinavian Kota
A glamping site offering yurts and safari tents and the opportunity for children to ride a pony.
This glamping site has a variety of glamping choices: A gypsy bowtop, classic caravan, bell tent and a converted sailing boat sit within the grounds and offer unique glamping adventures.