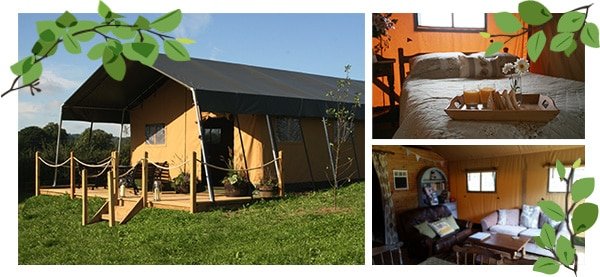 Knightstone's Luxury Tented Lodge and Shepherds Hut are tucked into the corner of beautiful Devon pastureland grazed by the farms dairy cattle looking onto East Hill's woodland with Knightstone's lake just metres away.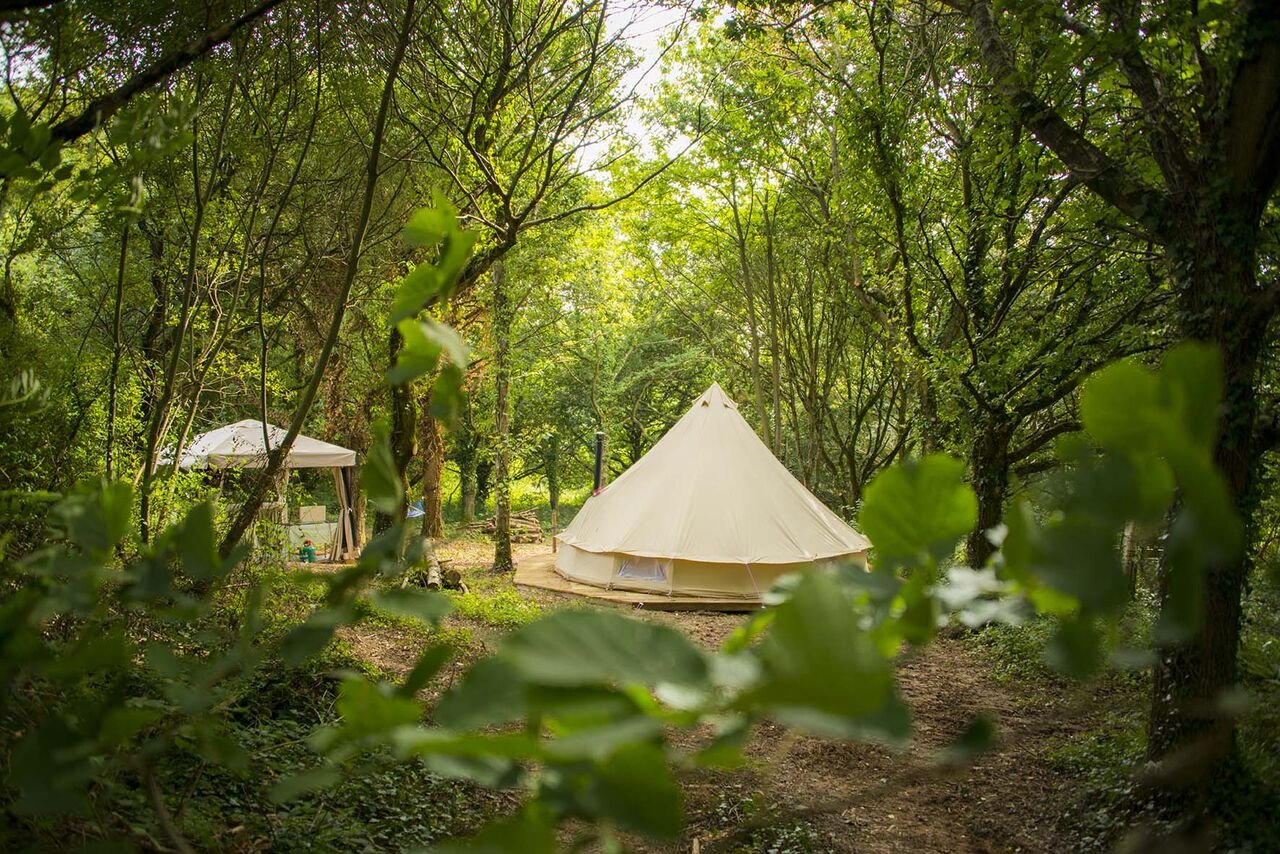 We offer a romantic, secluded and magical glamping experience. Choose between Bathsheba, the shepherd's hut, situated at the top of a four-acre meadow; or Gabriel, the bell tent, tucked away in a sunlit glade in an oak tree copse.
Mobile company providing dressed Bell tents within a 30 mile radius of Chulmleigh.
A glamping site offering yurts and safari tents and the opportunity for children to ride a pony.
The accommodation here is in "Yabins" which are described as a cross between a traditional mongolian yurt and a Scandinavian Kota