Hidden amongst the deep lanes of West Devon is a pretty and private off-grid sanctuary. Designed to offer cosy and comfortable, year round accommodation, Devon Dens comes complete with an extraordinary, solid timber cabin which sleeps up to four.
Off-grid log cabin accommodation for venturesome people wishing to explore the cycle routes, trails, footpaths and bridal paths of the area - or for those just seeking a cosy retreat and a taste of a more natural way of life.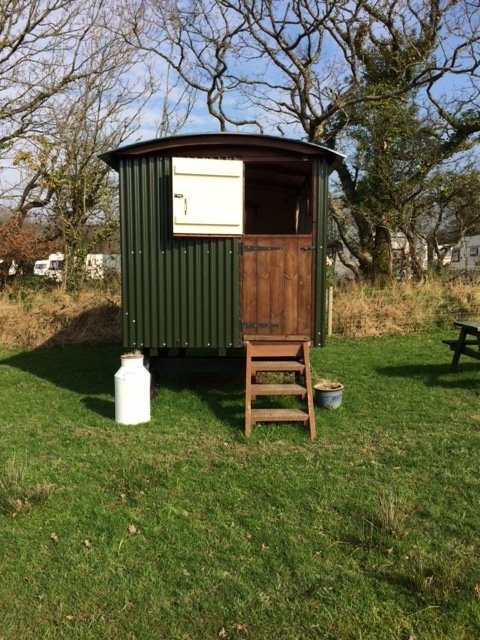 Two very pretty traditional Shepherds Huts on a quiet rural campsite near the Village of Swimbridge offering a comfortable cosy retreat to enjoy the lovely Devon countryside and coastline.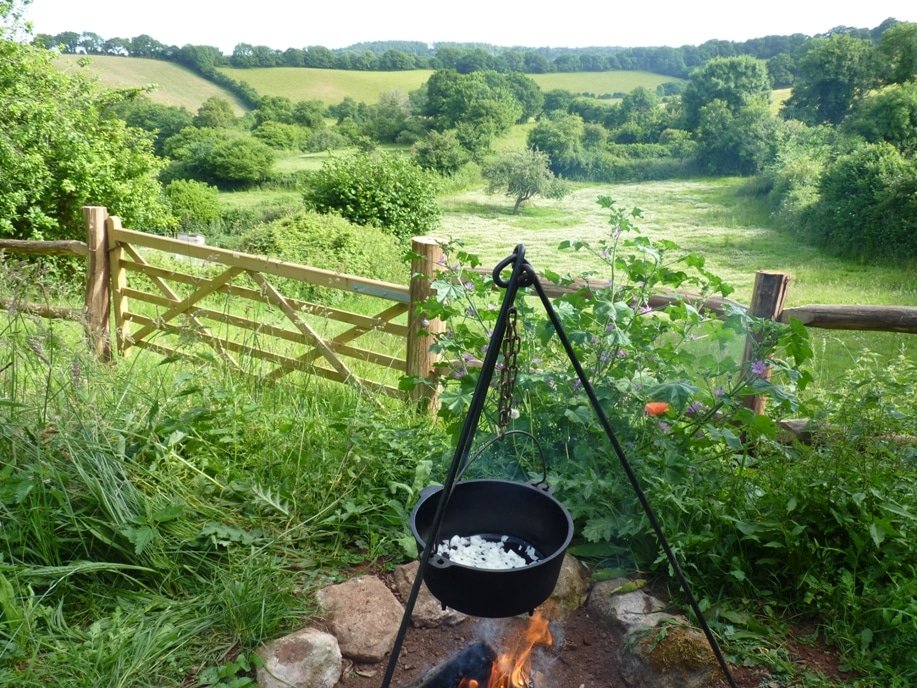 The Wood Life offers all the charm of camping but with the comforts of home. The secluded Woodland Camp is ideal for family holidays and the Orchard Wagon a perfect retreat for couples. Think camp fires, cream teas and wildlife!
Glamping on the North Devon coast. Stay in a geodesic dome, log cabin or bell tent on our smallholding. Surf, adventure explore, feed the animals, enjoy locally sourced, organic food and relax in our spacious communal areas.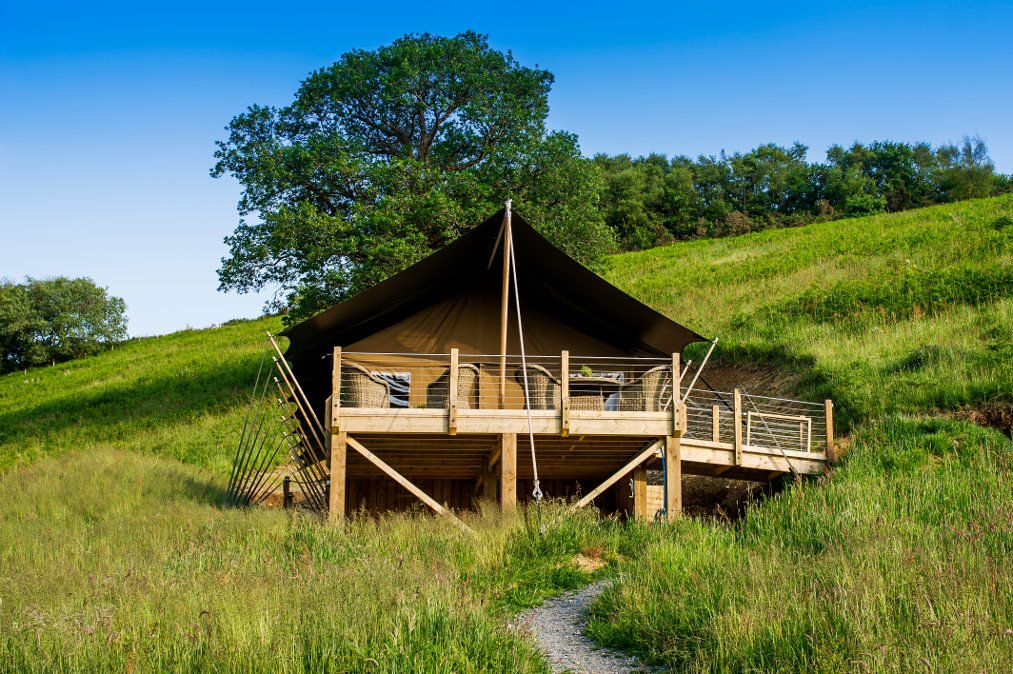 Award-winning luxury safari tents set in 17 acres of beautiful countryside on the western border of Exmoor, overlooking the North Devon coast.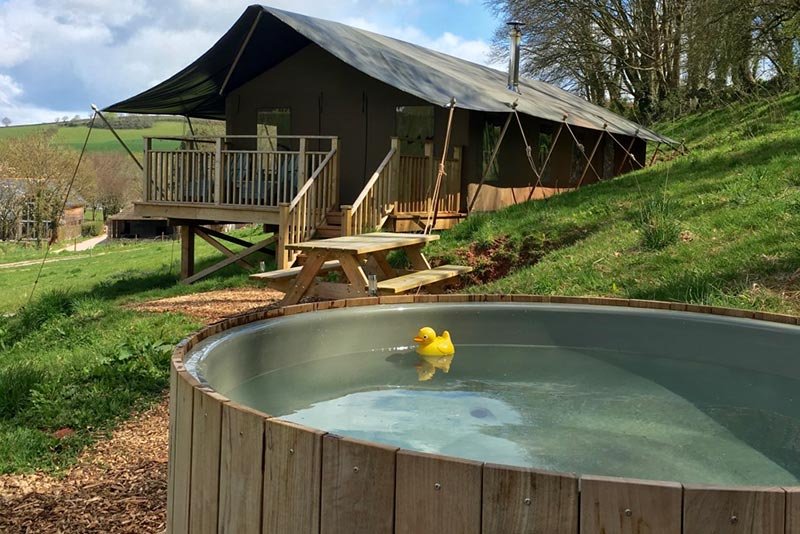 Brownscombe offers luxury glamping holidays for families in our four safari tents (3 with hot tubs), which sleep six and have electricity and ensuite facilities, plus a secluded hideaway for couples in a traditional Cornish tabernacle with its own wood fired hot tub.
Tucked away on 20 acres of private wild flower fields and aged woodland sits our carefully restored 1930's Bow Top Gypsy Caravan, just minutes away from arguably the best most pristine coastline in the country.
The accommodation here is in "Yabins" which are described as a cross between a traditional mongolian yurt and a Scandinavian Kota
A glamping site offering yurts and safari tents and the opportunity for children to ride a pony.
This glamping site has a variety of glamping choices: A gypsy bowtop, classic caravan, bell tent and a converted sailing boat sit within the grounds and offer unique glamping adventures.
Thank you for supporting small glamping businesses in Devon by visiting the Devon Glamping website.
The Devon Glamping website is provided by Bulworthy Project. We don't charge glamping businesses for listings on Devon Glamping.  This is part of Bulworthy Project's collaborative approach to working with small businesses.